08 — The Maldives
The Maldives is all about coral reefs, which hold off the sea — for now — around these South Asian islands. With its favourable equatorial climate, tourism is the nation's primary industry; thousands of visitors per year come year-round to dive in its technicoloured reefs or lounge on the palm-fringed islands' milk-white sands.
500 – Places to see before they disappear
Only 200 of these islands are inhabited, but at least half of those have been developed as resorts.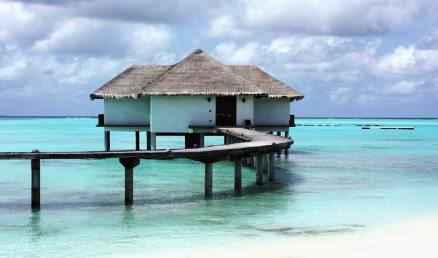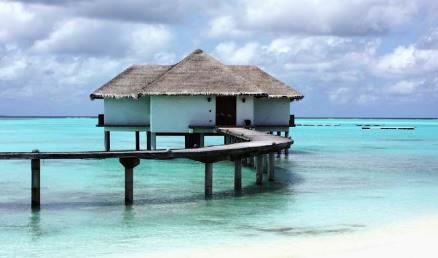 From the gateway island, Malé nowhere is farther than a 45-minute flight; most visitors go directly from here to an island resort or live-aboard boat, aka "safari yachts."
Since the government won't let you make unauthorized visits to uninhabited islands, sanctioned liveaboards are your best option for island hopping. Some specialize in dive expeditions — try Maldives Scuba Tours.
Renowned dive sites include the HP Reef, with its spectacular coral outcrops; Kandooma Thila, a challenging pinnacle site with beautiful caves; and the breathtaking underwater ridge at Rasdhoo Madivaru.
The Maldives boasts some amazing marine life, with over 2,000 fish species, many of them endangered — like the giant Napoleon wrasse, leopard shark, and some 250 manta rays (most with wingspans of 3m/10 ft.).
You'll see more once you get out to isolated atolls, where barracuda, batfish, unicornfish, fusiliers, and harlequin sweetlips patrol the warm, remarkably clear water.
But diving is only part of the Maldives story. Many resorts organize fishing expeditions, including night-fishing trips, during which you can grill your catch on the beach of a desert island. Dolphin- and whale-watching tours are another draw.
Or take a boat tour to a typical Maldivian fishing village, where you can observe the life of resident islanders. It's good to get to know these folks — who knows, someday they may have to pack up and move next door to you.